We provide more other paper printing products, such as diary printing, paper bag printing, poster printing and costumed paper printing products etc. Any paper printing enquiry, link here contact us.
We are a printing company in China. We also can provide digital printing products, like business card printing, flyer printing, manual printing, brochure printing etc. We also can provide web printing products, like big quantity magazine printing or DM printing.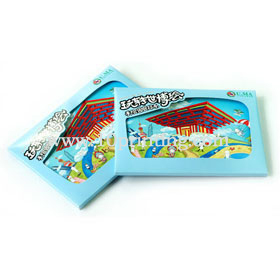 Other Printing Products
The cheap printing doesn't have to mean low quality. Cost advantages and proficient skills help our products maintain competitive in the market. If you need paper bag printing, poster printing, diary printing, and costumed paper printing etc, please feel free contact us.
Related products
Catalog Printing
Catalogs are mainly used for marketing and advertising campaigns to hype your audience awareness of your products and services. The catalogs that we print are produced to ensure that your business name will stand out in the market. Shanghai QinQin Printing Company offers you top-notch catalog printing options for very reasonable prices, on time delivery ...

Book Printing
With over 60 years local book printing experience and more than 8 years oversea book printing experience. Shanghai QinQin Printing Company Ltd. specializes in affordable high quality book production services. We have been in the book printing business long enough to know what potential customers are looking for. Unfortunately it is still ...