1. Design service
2. Consultation service
3. Quoting service (consultation service for cost estimate analysis)
4. Delivery service: We will deliver the products to the customers, so that you do not have to worry about the fair which is going to be held recently.
5. Packaging service: We offer the packaging of products.
We are a professional brochure printing company that offers high-quality and affordable full color brochure printing solutions. Print flat page, 2 panel, 3 panel, and 4 panel color brochures. Here we provide brochure temples for reference.
Paper options:
80gsm art paper, 105gsm art paper, 128gsm art paper, 157gsm art paper and 200gsm art paper are our normal house stock.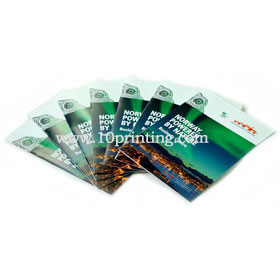 Brochure Printing
Coating options:
Matte art paper
Glossy art paper
Binding options:
Flat page
2-panel
3-panel
4-panel
Standard opened size options:
8.5×11"
8.5×5.5"
6×9"
17×11"
8.5×22"
210×285mm
210×297mm
297×420mm
We are a printing factory in China, with over 10 years experience in brochure printing services. Cost advantages and proficient skills help our products maintain competitive in the market. Any brochure printing inquiry, please feel free contact us.
Related products
Folder Printing
Shanghai QinQin Printing Company with over 60 years experience in making high quality products folder printing and company introduction folders printing. If you need professional folders printing, you have found them here chinaprintingfactory.com. Here we provide some folder temples for design reference....

Calendar Printing
Print calendars in full color to showcase your photographs, logo or illustrations. Choose from desk calendar to wall calendar.
80gsm offset paper, 100gsm offset paper, 80gsm art paper, 105gsm art paper, 128gsm art paper and 157gsm art paper are our normal house stock. ...